Maharees Heritage Trail
Click on this link for google maps directions to start of walk
www.google.ie/maps/dir/Castlegregory,+Martramane,+Co.+Kerry/52.2806163,-10.0253895/@52.2791124,-10.0299034,16.4z
(Car parking is available. Roads are quite rural and narrow so caution is advised.)
and click on this link for an outline of the walk itself https://www.plotaroute.com/route/968028
A pocket size map with interesting facts is available from Castlegregoy Information Centre in Castlegregoery, V92 FH32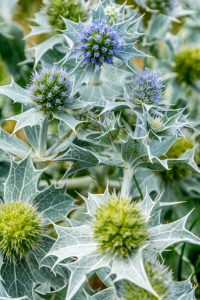 The long history and scenic wonders of the Maharees – along with less obvious scenes of piracy and shipwrecks – will be charted in the Maharees Heritage Trail. The trail, which follows the outline of the outermost part of the Maharees peninsula, runs from Béal Geal (Sandy Bay) to the tSean Abhainn river that flows from Lough Gill, providing a source of fresh water over the long centuries that the Maharees has been inhabited.
Although The Maharees is now more commonly known as a summer retreat for caravanning holidaymakers, the heritage trail reveals that it has a very long and fascinating history, going back to the 5th Century monastic site at Oileán tSeannaigh founded by Saint Seanach.
In more recent times, many ships met their end off the Maharees, including the Nuestra Senora del Socorro of the Spanish Armada, various cargo vessels and the unfortunate East Indiaman 'York' which was wrecked by pirates in 1758.
The flora and fauna of the fragile peninsula, which is listed as a Special Area of Conservation, is also outlined along the trail on signs beautifully illustrated by West Kerry artist Domhnall Ó Bric.
The heritage trail, which is the brainchild of the Maharees Conservation Association, was supported by the Kerry County Council Community Support Fund and the Biodiversity Office. The Conservation Association is also fundraising for the project on its website and any donations will be very gratefully received. Website: https://www.mahareesconservation.com/