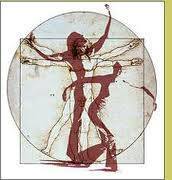 Carol O'Connor,
Tel:- 087-2278605
Email:- carol@niacarol.com
Facebook:- Nia with Carol
Nia cardio-dance classes tone you mind and tune your body.
Bringing mindfulness to your dance, leaving you energized, mentally clear and emotionally balanced. Nia combines 52 simple moves with dance arts, martial arts and healing arts to get you fit. A whole body workout, using expressive, grounded movements. Nia is a low impact aerobic exercise which blends dance, martial arts and yoga with exhilarating world music. Nia is based on the principle that the body responds best to pleasure.
With regular practice you will experience greater cardiovascular fitness, improved muscle tone, stress reduction, greater flexibility. Improved stamina. Postural alignment. Weight management. Increased vitality. Increased mobility. Improved mental and emotional health. Greater sense of centering, grounding and wellbeing.
Nia will put a smile on your face.