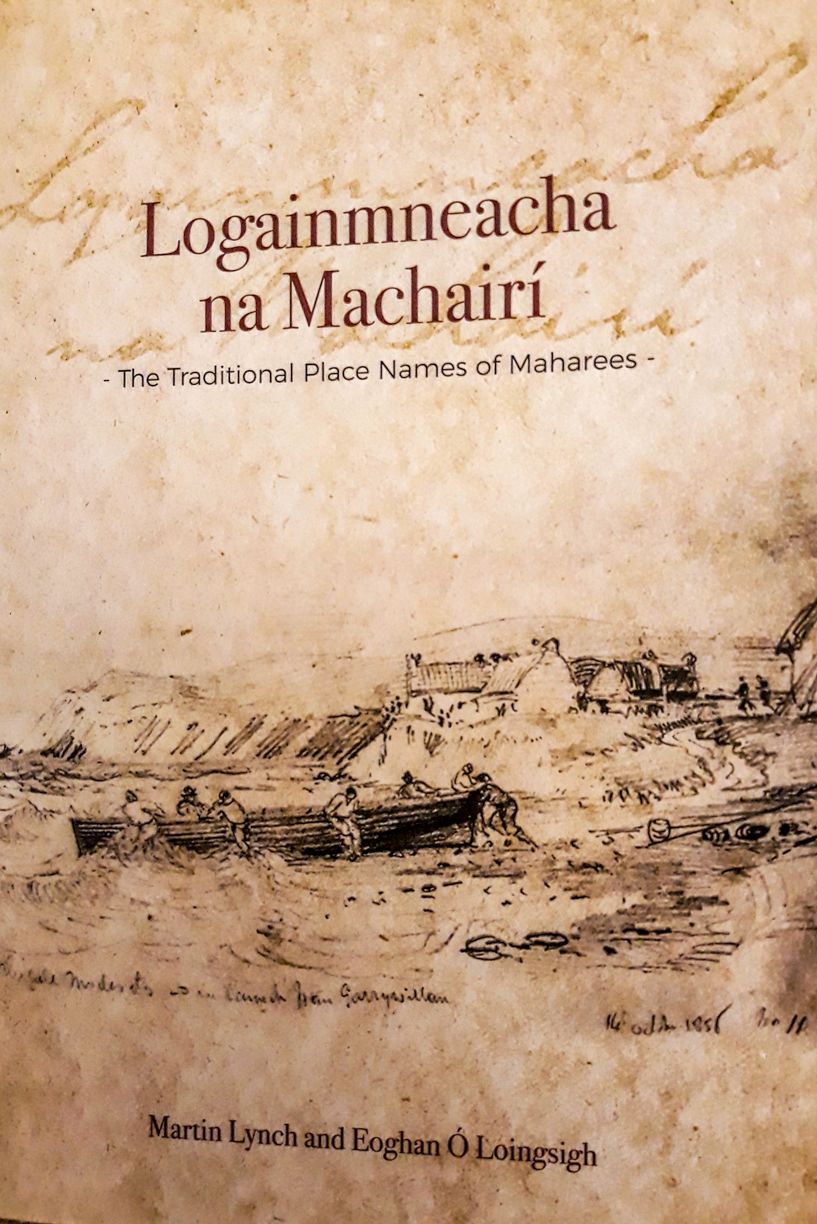 The traditional lesser-known place names of a locality are rooted in its topography and cultural history and reflect the close relationship between a community and its immediate environment. The names of fields, rocks, inlets, bóthairíns, landing places, humps, hollows and so on contribute immensely to the rich tapestry of times past. 
Through a study of their etymology, some of the layers of our history can be partially unveiled. 'Urlann', 'Páirc an Ráithín' and 'Cathair na Faithche' reflect the presence of pre-Christian forts while 'The Bán' and 'Gort na Sciath' depict past agricultural land use. Calaithe an Bháid, Calaithe an Ghrin, Calaithe Léin and the Cé, all landing places, indicate the importance of the sea for fishing and as a means of transport for the inhabitants of Oileán tSeanaigh.
Many place names would not have been preserved had they not been handed down through the years. We therefore must acknowledge the contribution of past generations in preserving this important aspect of our heritage. We would also like to thank all those who contributed to this collection:
Compiled by Martin Lynch and Eoghan Ó Loingsigh
for Maharees Conservation Association.
This excellent production is a delight to read. Very well written and illustrated to the highest standards this will bring back long lost memories of place names steeped in history and create a sense of pride to all who wish to have a connection to Maharees.
Available at cost of€15.00 per copy. Postage charges will apply as outlined below.  Payment will be via credit transfer to our account.
Please email  castleinfocenter@gmail.com to inform us that you have made a purchase.
Castlegregory Community Council, Tailor Row, Castlegregory Co Kerry, V92 A588
Bank Details:-       Bank Of Ireland             Bic BOFIIE2D           Iban IE55BOFI90583825374228
Please include your name as reference in the bank transaction.
The Following Postal Charges will apply. These are outside our control.
Ireland:-     (1 Book) €3.50            (2 Books) €9.00
England:-   (1 Book) €5.80            (2 Books) €11.00
USA:-         (1 Book) €5.80            (2 Books) €15.50